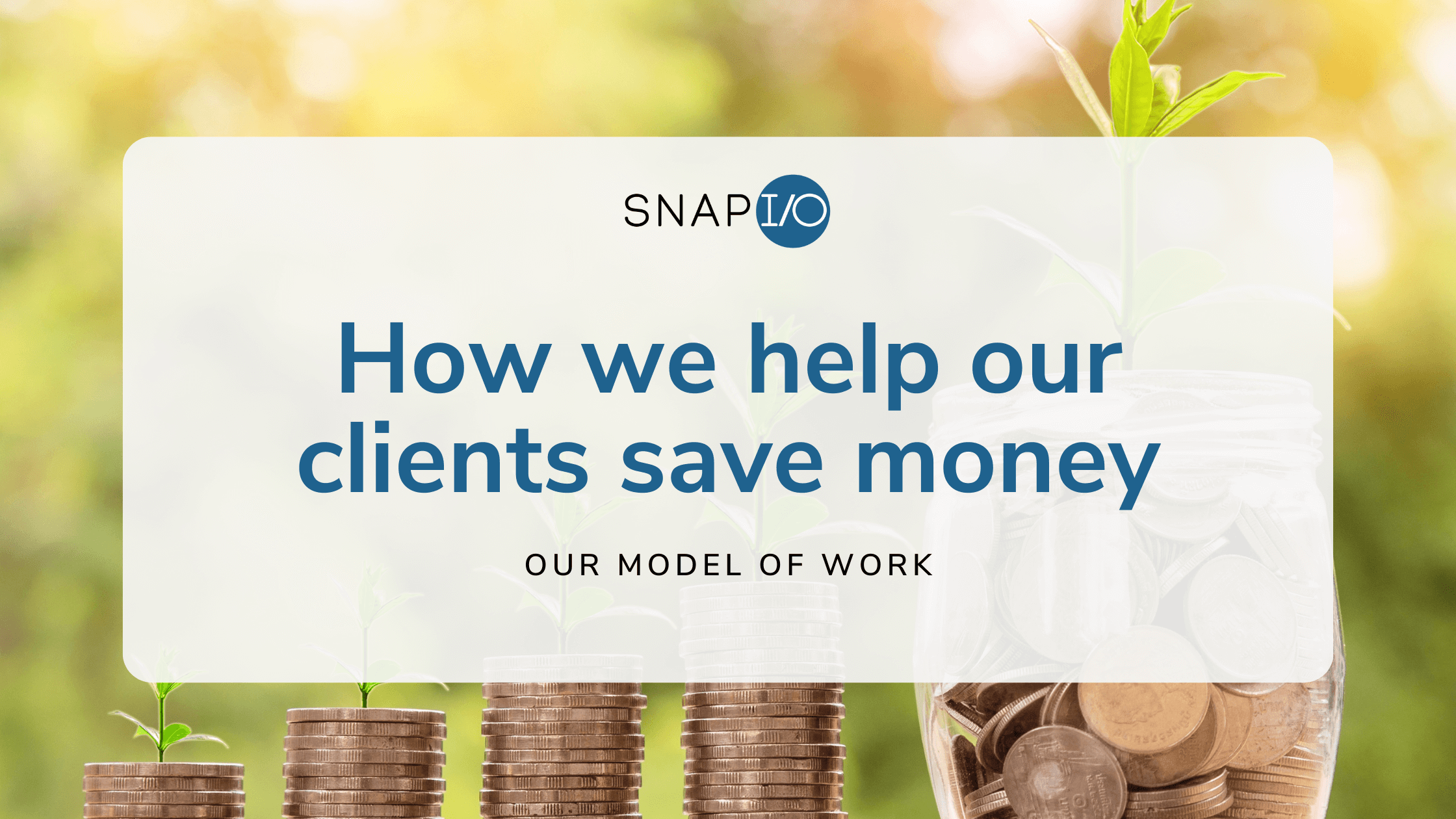 Our Model of Work
While the global software development job market faces a massive shortage of tech talent, there is a growing need to fill up the growing demand with a more targeted, smarter supply of skills and resources than the traditional methods. This is the story of how the software development team Snapio is helping Australian and US-based small-medium companies innovate without sacrificing time efficiency, quality of product and good communication.
The problem: putting a development team together
With more than 80% of companies in the US, Canada and Australia using overseas developers to back up their business activities, issues like global pandemics and various global disruptions such as labour sanctions can cause major issues to those companies. It comes without surprise that 67% of organisations agree that skills shortage is preventing them from keeping up with the pace of change.
Not only that, but the scarcity of qualified software developers makes it extremely difficult for companies to be more productive and find suitable, compatible and knowledgeable candidates, with most spending an average of 66 days to fill a vacant tech job. On top of all that, if we also take the changing nature of work and the changing nature of team leadership that Covid has introduced us to, it becomes harder to put together and manage a good team than ever.
Our Solution: Snapio's model of work
Snaoio's model of work is specifically designed for companies wanting to increase their existing development capacity and technical capabilities without needing to hire individual contractors. Our teams are trained, and experienced and are available to offload our clients on relatively short notice. How do we do that? Our model of work is simple - pay per scope and not per time.
Example of a sample project structure
Quick discovery call - free
Initial Planning & Scoping - $X fixed
Development & Go live

Module 1 - $X fixed
Module 2 - $X fixed
Module 3 - $X fixed

Ongoing Support ($X per month)
Reason 1: Pay only for what you need
Out of a 7-hour workday, 47% of people report that they spend less than 4-5 hours a day on their core functions, with around half of them reporting to have only spent an hour or so each day on those core job functions. There are incredible benefits to having an onsite team that is dedicated to your brand and company alone, but it is not always possible with the absence of resources, management, office space and dedication. With salaries of developers averaging $120K a year, hiring a developer as a full-timer is not cheap at all for small-medium businesses, let alone a whole team. Under the Snbapio model, clients never pay for our slack time but only for getting things done at a fixed rate known to them in advance.
Reason 2: get the whole team at a simple easy to understand rate
While finding a developer alone may be hard enough, hiring a whole team is even more complex. Not only that it takes time to find the right people with the right skills, certifications, experiences and capabilities, but it takes incredible effort and experience to put all team members together and get them to work together cohesively and effectively.
The Snapio model gets you access to the whole development team at a fixed cost, pay per job done. We have all skilled labour that needs to be involved either in-house or through partners like developers, UX designers, project management and business analysis. Our clients get access to all team members that their project requires when they require them. Not only that but we are able to deliver value to our clients much more quickly than a brand new team, as we have already matured to become a cohesive team over the years which already gets along well.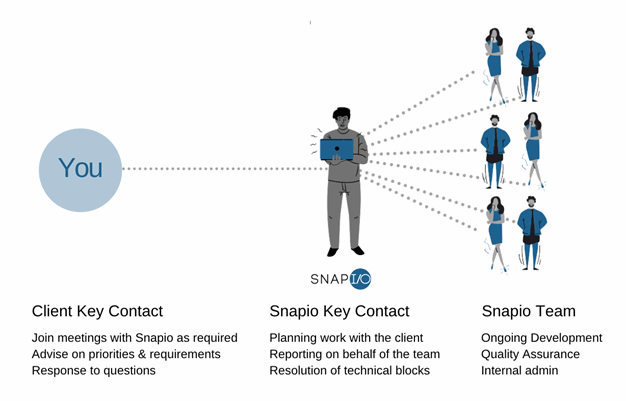 You will closely work with one of Snapio's key contacts to tap into the Snapio talent


Reason 3: Scarce resources cost a lot of money to find and keep
Those who work in the tech industry for long enough realise that there is a great difference between a junior developer and a senior, and it is not about age. Senior developers are capable of writing complex applications and are comfortable working in different areas of the application, database and services with a much larger domain knowledge than a junior developer. Because senior developers are even harder to find, they become a scarce resource in today's tech society. Snapio was founded by Nikolay Sherbakov and Sergey Chtcherbakov, senior developers who have had close to 20 years of experience in the industry, making their expert knowledge and experience accessible to clients of Snapio for advice and correct architecture of the system.


Snapio's model serves those companies that want to develop fast while saving time and money
Conclusion
While the shortage of skills is our reality, software development companies like Snapio readily make skills and labour available using flexible and comfortable models such as the Snapio model. Not only that our clients access quality resources at fraction of the cost of hiring a full-time developer, but our clients also choose us because we are excited to provide them with long-term service that extends beyond ticking boxes and stretches out to evolving with their goals and vision.