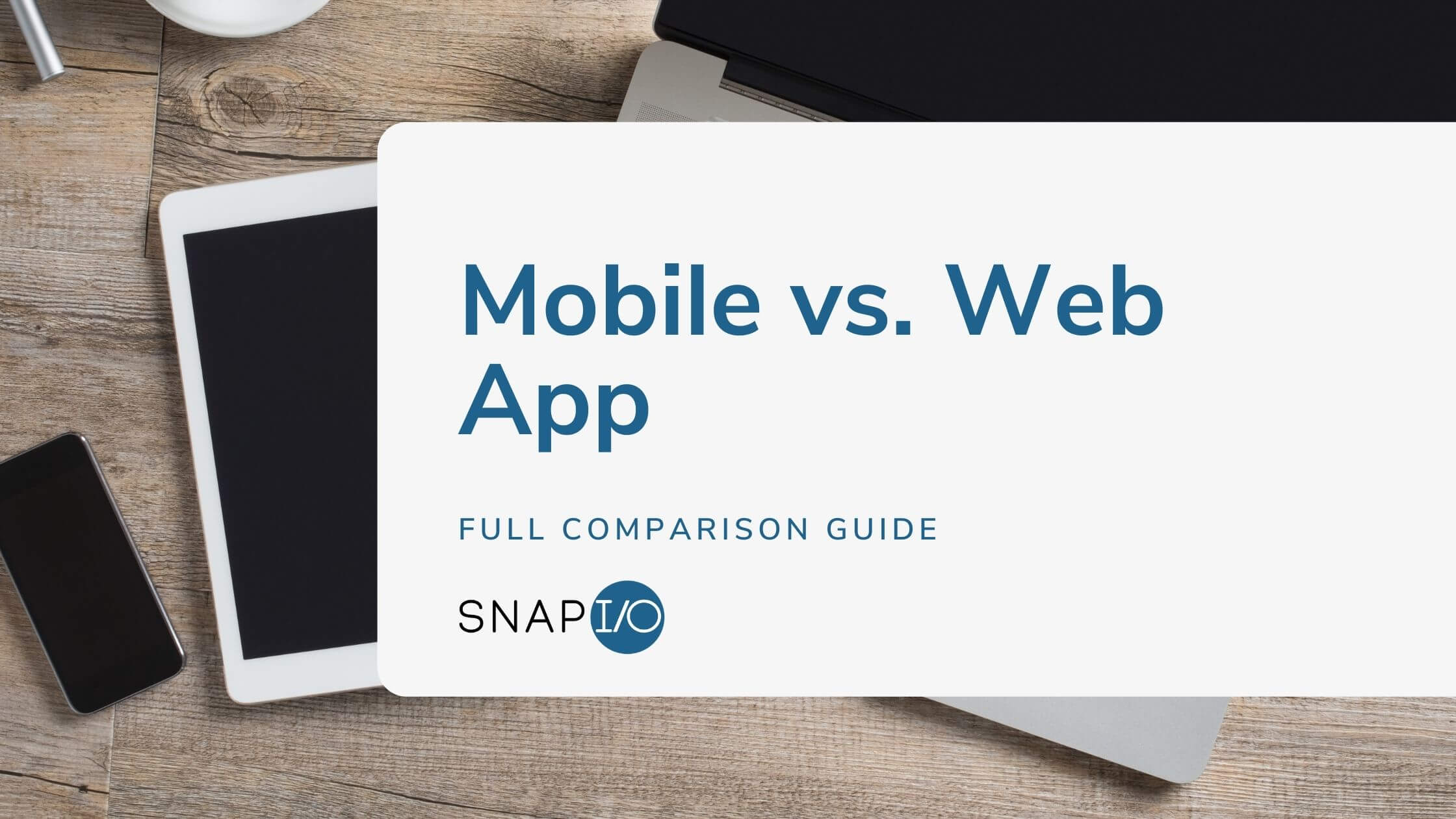 Mobile App or Web App? Choose what is right for you
When you call a developer and inquire about app development, have you ever been asked if what you need is a web app or a mobile app? You may think that what you need is just simply called an app, but there are more than just one type of app. A Mobile app is an app that is built for your phone and needs to be installed directly on your device, while a web app is essentially a very complex website that can be easily accessed from any web browser. Let's compare the two and help you understand what are the differences between them.
Cost of initial download of the app
A web app is often a much more affordable solution than the initial cost of building a mobile app. It takes less time to develop and to launch. If you are looking to launch fast and you don't mind about the other advantages mobile apps provide we have mentioned below, we always recommend our clients to go with a web app. It is about picking the right tool for the job, ad if the job can be done perfectly well with a web app then why not go with a web app?
Winner: Web App
Engaging with your users
The way mobile apps work make it possible for implementing on-screen push notifications. Some say that mobile apps that have push notifications can achieve up to 3 times more retention than those apps that do not utilise push. Another strong point mobile apps make is simply the fact that once the app is downloaded and is on the phone of the user, a shortcut will appear on their screen and they will be more likely to open it again since it is already there. It is possible that a mobile app will make your users up to 3 times more likely to reopen a mobile application than a web app.
Winner: Mobile App
Marketing the App to first-time users
There are millions of apps out there and getting people to download exactly your app will mean that you have to either make it to the top of the list of the app store search result (with good reviews or good keywords in the description) or marketing the app outside the app store and convincing your existing client base you already have access to, to download it. A Web App instead is simply a website, and as a result, it can be seamlessly integrated with your existing website, making it easier for your clients to find you and maybe even increasing traffic to your existing website.
Winner: Web App
Downloading
For your user to start using your mobile app it is necessary to first find it (refer to "Marketing the App to first-time users"), download it, install it and only open and use it. Please note that it is also important to choose the right app store. App Store and Google Play are available to most but users with jailbroken iPhones will not be able to access the App Store. When a user finds your Web App on the internet, they can start using it pretty much immediately, eliminating the downloading and installation stages.
Winner: Web App
Performance
In addition, a well-designed mobile app is likely to work faster than a Web-App because some resources reside on the actual mobile device of your users. If you need an app that every mili-second counts, mobile you will definitely be more performant in that case.
Winner: Mobile App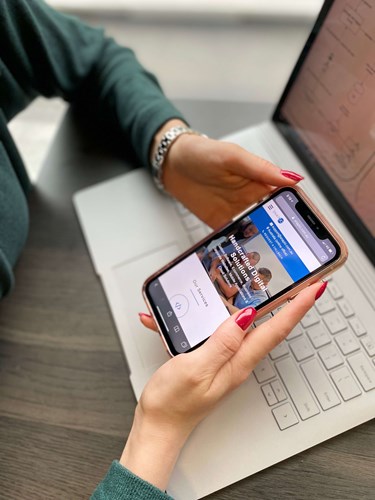 Access to hardware 
This is a big reason that could either make you want to build a mobile app rather than a web app. When you have a mobile app, the app is running directly on the hardware of your mobile device, having direct access to all the hardware the mobile phone has, namely: the camera, speaker and microphone, gesture sensors, step counting sensor, vibration sensors, face ID or other security mechanisms as well as direct data that is stored on the device such a media (photos and videos), contacts, notes etc. If you need any of those for your app to function properly, mobile apps will have it for you.
Winner: Mobile App
Ease of Login
Because mobile apps have access to the hardware of the device, each app is able to store its own files without being dependent on browser cookies or cache. One log in into the mobile app will be sufficient for a long period of time without needing to sign in again as the login details will be stored in the memory of the device. With web apps, the login will be stored in the memory of your browser, so if your users do not have cache enabled on their browser users will need to log in again.
Winner: Mobile App
Ease of Access
When you download a mobile app to your phone, the shortcut to start the app will be located somewhere on your user's home screen. One click will launch the app and get your users ready to go. This is not the case with web apps, where they will need to first open a browser and type in the URL address of your app. Your users will always be able to save the URL to their bookmarks or to the homepage, but for them to do that you will need some convincing to do. What web apps do have an advantage in, though, is the fact they can be optimised and used on any browser; even laptop, PC, mobile device, tablet. Whereas, mobile devices will only be accessed from mobile and tablet devices.
Winner: Tie
App store commissions
If you want your users to pay on a mobile app for anything other than real-life products (we are talking memberships, virtual currency wtc.), the payment must got through in-app purchase. What does it mean? No stripe or other means of payment will be allowed. Apple and Android are going to take a commission out of that payment too, from 15% to 30%. A way to avoid this commission payment is simply not using Android's or Apple's infrastructure. This is where Web Apps become a good solution to consider.
Winner: Web App
Updating the app
When you have a Web-App, your users will need to download the HTML page of your app almost every time that they visit the app. This means that if there is any change you applied to the app, for example adding a new button on the right, everyone will be able to see this new button as soon as you go live. This is not the case with a mobile app where each update will need to be downloaded by your users, meaning that your user could be possibly very much behind and not get to see the button for months. Web Apps in this case are generally easier to deploy and maintain.
Winner: Web App
Conclusion
Still unsure? Get in touch with us and we will help you decide based on your particular situation.
Now that you have a better idea of what is what and how this can be used for your needs, it may be a good time for your to speak to a developer. Remember that when you do, you should be prepared to developers who will try to persuade you that you must create a mobile app, and many will probably not even suggest a web app at all. Why? The general rule of thumb is mobile apps are 30% more expensive to build than web apps. We here at Snapio are here to give you non-biased advice as we care more about your long term satisfaction than our short-term gains.
Feel free to get in touch for any other questions on this topic or anything else.