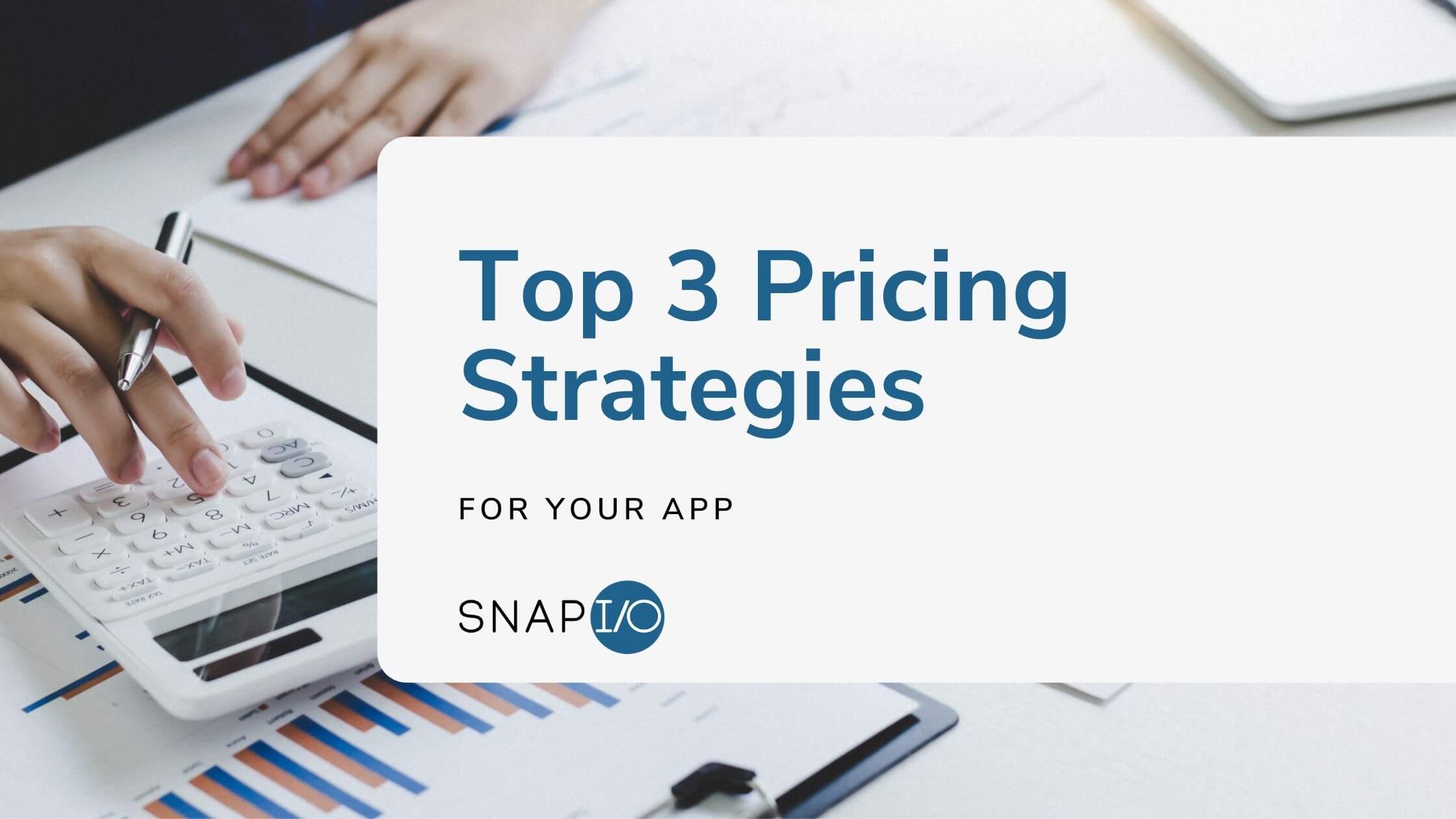 Top 3 Pricing Strategies for your App
With Aussie industry giants like Airtasker, Canva, Atlassian and HealthEngine making noise all around the world - the development of apps has become a seducing idea for many aspiring innovators and entrepreneurs. No matter what problem your app is designed to solve, there will always be a pricing component that you will need to decide on if you want to generate an income. In this article, we will explore how the pricing determination process for Software and Apps differs from traditional businesses, and learn what we can do about it.
Top 3 Pricing Strategies
Strategy 1: Based on the Value you give
1. Sum all the expenses your client would have spent if your service did not exist
2. This is the price you should feel comfortable charging your clients.

Strategy 2: Based on your Costs
Sum all the expenses you incurred in providing your services
Add how much you want to earn on top of returning the investment (note: be prepared to give up on profit in the first 2 years for the sake of breaking even)
Determine how many units of services you provided and divide the sum from before by it

How do we determine the reaction of the market to our product?
Look at how big your target market is - a big target market doesn't necessarily mean more downloads, as it is easier to penetrate niche target markets that solve a particular problem. You just need to understand that there will be some limit to the number of people you can pitch to.
Look at how much competition there is, and if there is anybody out there with a similar service - the more competition, the harder you need to work on your promotion.
Look at how many users similar apps have, and expect to start with less than that - it will take some time to make your app popular.
How well you promote the app to your target market - if nobody knows about it, nobody will use it.
How well you convince your target market to use your app - if you can't sell, you don't have sales.
Strategy 3: Fit in with your competition
Choose not to reinvent the wheel. If somebody has done the hard work already and figured out a price for a similar product, why not start there and see how that is working for you. If your price is identical to your competition, it will mean that you can focus on all the additional value you are going to give your target market compared to that existing app.
Conclusion
Accept that there is no formula or guarantee, not just in selling services through an app but generally with any product a business offers. There are many factors that will play a part and you wouldn't have control over them. In the first 2 years of operation, take it as a learning experience. In business, there are many uncertainties and most of the time - it's simply about taking the leap of faith. Believe your heart and the rest will follow.