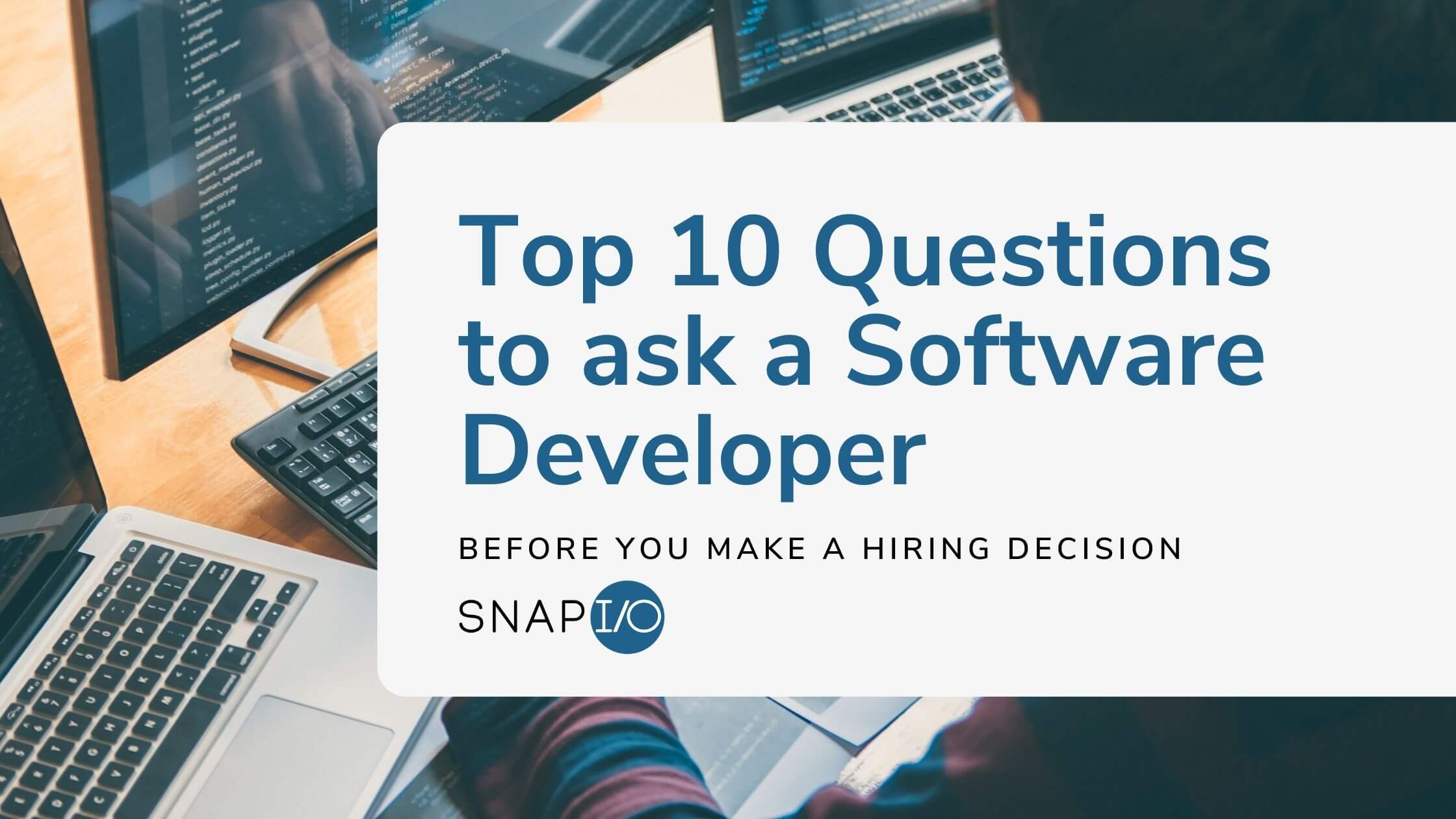 How do you choose a good Software Development Company?
There are a few Questions to Ask Software Developers and Software Development Companies that we recommend asking before signing a contract. Choosing the right software development company to develop your product is extremely important. Your product will be used for a very long time, so you need to hire a team that can develop and deliver your products to a large market of many customers. Additionally, developing software is usually a long term process, so it's very important that trust, communication and honesty foundations are laid down before proceeding with the engagement.
How to make such an important decision in such a short time?
We have compiled a list of a few important aspects anyone interested in choosing the right software developer should consider investigating when choosing a software development company.
Will I be the owner of the app and the code?
Under Australian Copyright laws, computer programs are considered literary works, which means that the author (developer), not the commissioner (client), is the owner of the copyright. Unless a contract clearly transfers the copyright to you, the copyright would belongs to the developer for them to resell, redistribute and manage. At Snapio, we specify copyright transfer from us to the client in the contract.
What is your bug fixing policy?
Any software will have a certain degree of malfunction, at some stage, also known as bugs. Good developers, coding practices and reviews can reduce the amount of bugs, but on average technology companies are probably spending 10% - 30% on fixing bugs in the system. How is your software development company going to handle bug reports? For example, here at Snapio we commit to providing clients with 3 weeks of Testing Period, during which any bug reports will be fixed for no additional charge.
The answer to this question will help you not only have a sense of potentially the quality of the end product but also time differences, language barriers and therefore gaps in communication. Having a local developer may mean that you have a greater amount of visibility over the process and be involved in key decisions. Both our management AND development is based in Brisbane & Sydney. You can rest assure that you are dealing with an Australian company, paying Australian taxes and having an Australian ABN and ACN.
How will I communicate with you?
Once the project kicks off and the developer or software development company has your money, how will you reach them? Be sure to know more than one communication method, and if you know a physical address that you can visit - that's a good thing too, just in case worse comes to worst. Double-check whether you will have a dedicated point of contact. When it comes to Snapio, you can always ring or email your dedicated project manager if you have any concerns. Don't forget that it's easy to speak to us as we are usually in the same time zone as you are.
Meeting nowadays is not only about face to face meetings but even Zoom meetings. How keen is the Software Development Company to schedule a meeting with you, especially a meeting where the camera is on and you can see that you are speaking to the right person. We work from our homes and do all meetings and communications online, not just COVID-19 safe but also extremely time-efficient. In saying that, we are happy to meet our clients face to face when needed.
How do you choose your clients?
It's important to note if your developer's experiences and expertise lies with your needs. You can double-check this by checking the portfolio As a top Boutique Software Development Company, we are highly selective of the projects we agree to go with. Doing what we love every day ensures that we bring our focus, talent and efforts together in creating a strong product for our clients.
Can I see some past examples?
Past examples or a portfolio will give you an idea of what is the ability of the Software Development Company to deliver. It's even better if you are able to test ou the delivery yourself too. You can find our portfolio here: https://snapio.com.au/portfolio/
Do you have any references?
Reading references from other clients like you are can be a good place to start to understand how would your experience be like working with this Software Development company. You can find some real, verified reviews here: https://clutch.co/profile/snapio-pty
Conclusion
Asking these questions will help you decide whether you can trust the software development company. If you don't, then you might be very disappointed. Some of the top companies to start your software project with setting goals and expectations going forward. This is the expectation you should aim for when dealing with your developer as this will help you have a clearer idea going forward.