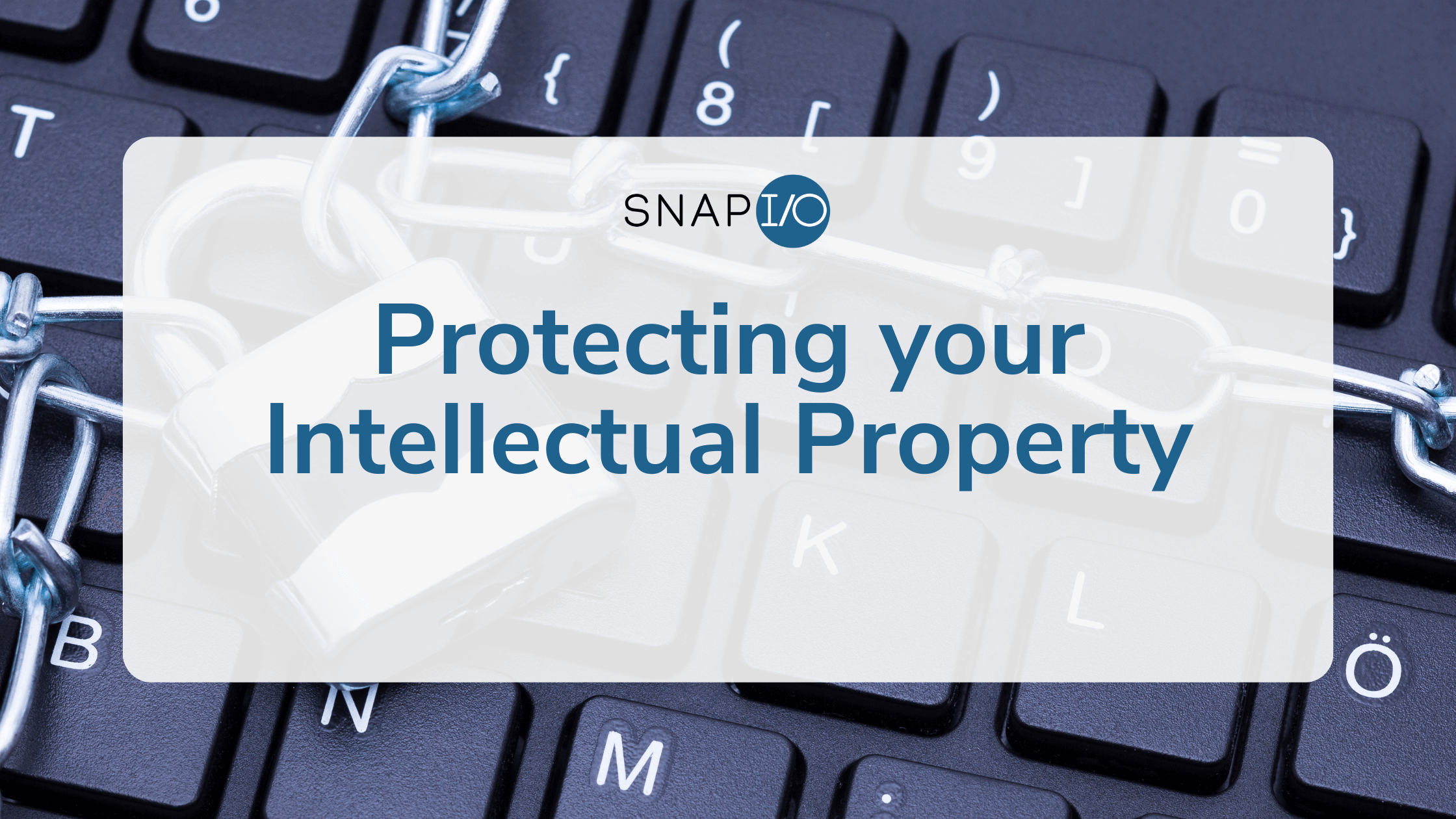 How to protect your app Intellectual Property
There are numerous legal considerations that concern app development and one of the main topics of concern is intellectual property. Unlike physical goods, Intellectual property is much harder to protect as it is indivisible, and any number of people can "consume" it without it finishing. While patent registration, copyright law, and trademark registration can help protect already documented and exercised ideas, these do not offer the same level of protection for apps at their idea stage. In this article, we will dive into how software development companies can help you safeguard your ideas and maximise your ownership claim on the app going forward.
Turn ideas into intellectual property
People need to be express their ideas in tangible form for them to be considered intellectual property in the eyes of the law. The Common Law and other contracts like Non-Disclosure Agreements (NDAs) protect intellectual property from being disclosed to the public. However, it's important to understand that, generally speaking, ideas are not considered intellectual property. That's why many entrepreneurs choose to side with a developer they trust to turn their ideas into tangible products such as professional conceptualisation documents and lines of code that Snapio specialises in creating.
Be selective of the developer you work with
IT guys indeed have a lot of power in their hands. If ethical behaviour is not embedded in the way developers think and act, problems will arise. Ethical Behaviour is a cultural element for Australian society, but the same may not be the same about overseas cultures. Generally speaking, it is simply not in the interest of Australia's top-rated developers to act dishonestly as that does not serve the goal of becoming Australia's preferred development company. At Snapio, honesty is one of the core values on which we run our business.
Transfer the ownership of your intellectual property to yourself
By Australian law, whatever your developer produced is their Intellectual property by default! Even if you pay them, unless the developer clearly states that they are willing to give up on their rights and pass the intellectual property on to you, the app will belong to the executing development team. At Snapio, we clearly outline the owner of the intellectual property we produce by transferring legal ownership to our clients before starting any website development, mobile development or custom development project.
Put your name on your App on the App Stores
The owner of an app is the one who will be responsible for whatever happens on the app, as well as having full power to profit from the app, delete the app, copy it or distribute it. According to Apple Store and Google Play, the correct behaviour is to upload the mobile apps under the intellectual property rights' account. From the App Store Guidelines: "Apps should be submitted by the person or legal entity that owns or has licensed the intellectual property". That's why we always ask our clients to open their own developer accounts before we upload their app on their behalf under their account.
Conclusion
First and foremost, consumers must guard themselves and put their apps in the hands of trusted developers they know they can charge. While other forms of legal protection exist for intellectual property, ideas need to be further developed into intellectual goods before they can be offered the same level of protection. Software development companies can help you transform the idea into a tangible asset as well as helping you remain the sole owner of the outcome by transferring intellectual property rights to you as well as submitting apps under your name in the App Stores.